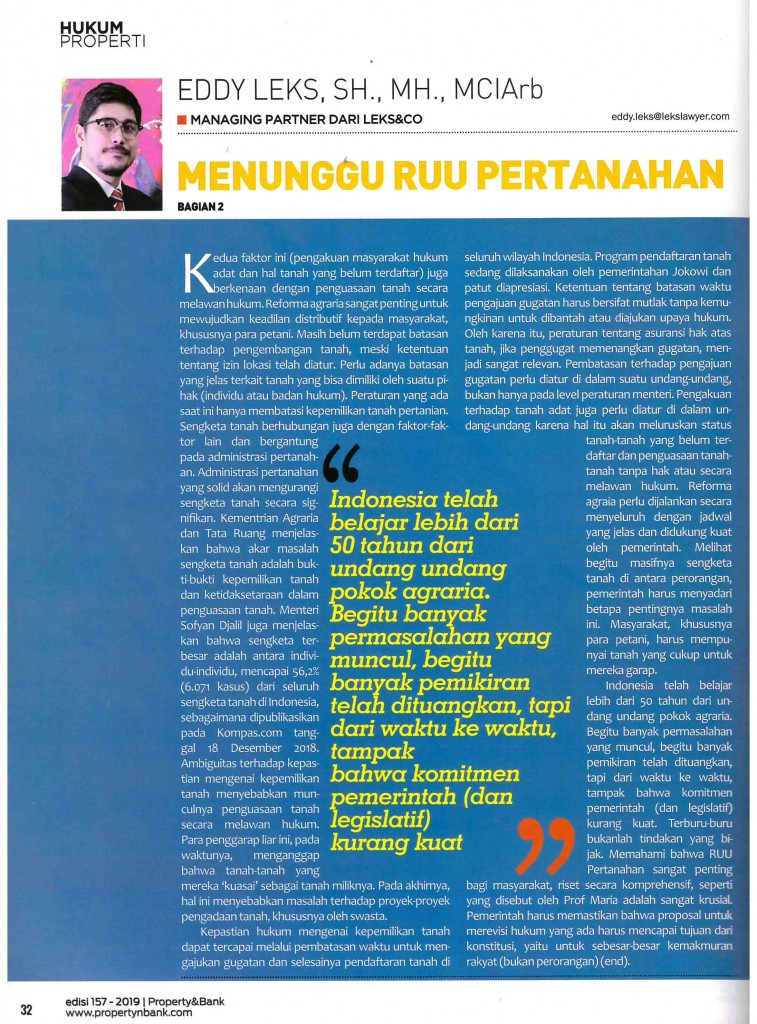 Indonesia has studied more than 50 years from the agrarian law. So many problems have arisen, so much thought has been poured out, but from time to time it appears that government and legislative commitments are not strong enough.
Rushed is not a wise act. Understanding that the Land Bill is very important for the people, comprehensive research, as mentioned by Prof. Maria is very critical. The government must ensure that proposals to revise existing laws must achieve the objectives of the constitution, which is as large as the people's prosperity (not individuals).
Eddy Leks has been recommended by Legal500, asialaw Profiles, Chambers&Partners, IFLR1000 on corporate and mergers acquisition, construction and real estate, and commercial dispute resolution.
Should you have any queries, you may contact us at query@lekslawyer.com