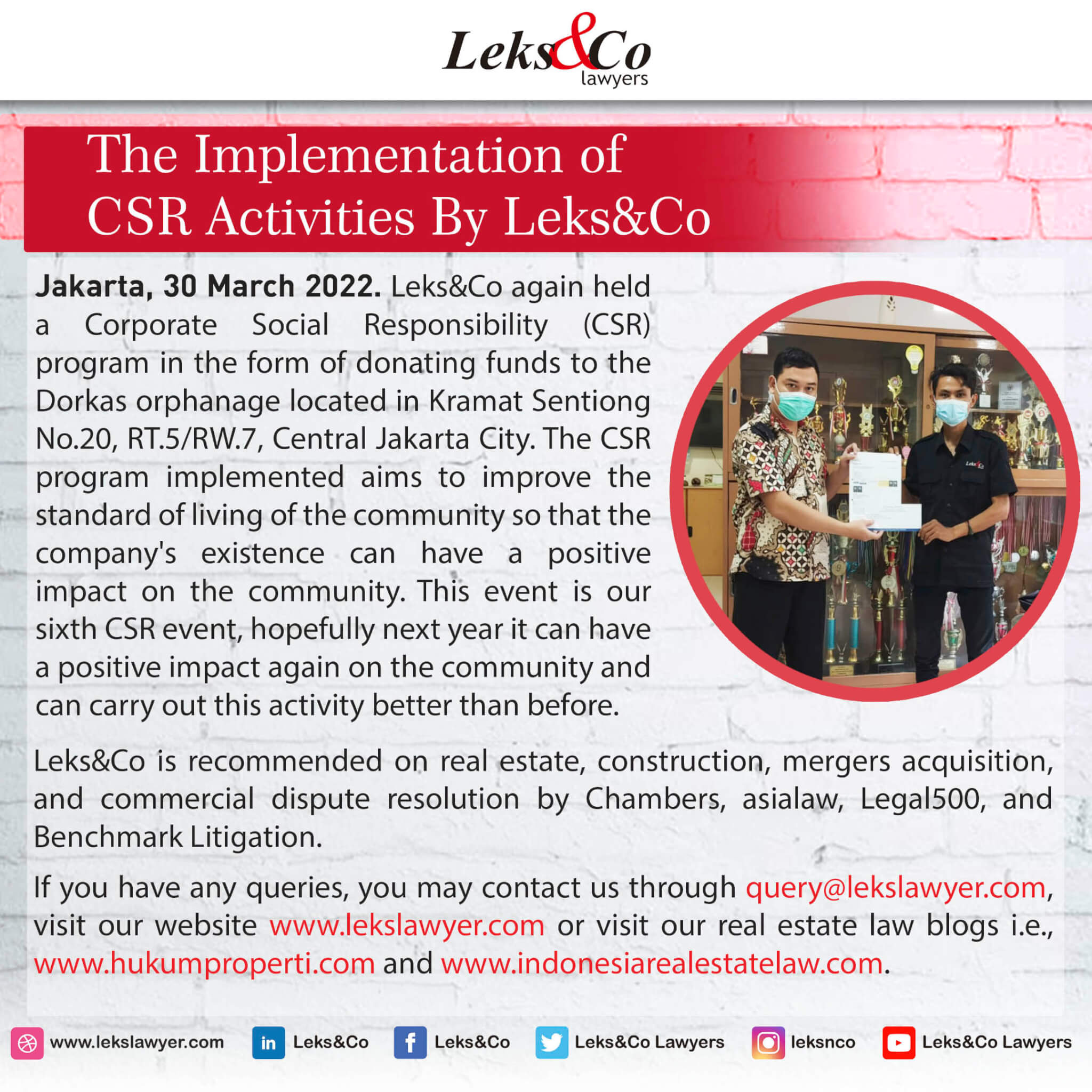 Jakarta, 30 March 2022. Leks&Co again held a Corporate Social Responsibility (CSR) program in the form of donating funds to the Dorkas Orphanage located in Kramat Sentiong No.20, RT.5/RW.7, Central Jakarta City. The CSR program implemented aims to improve the standard of living of the community so that the company's existence can have a positive impact on the community. This event is our sixth CSR event, hopefully next year it can have a positive impact again on the community and can carry out this activity better than before.
Leks&Co is recommended on dispute resolution by Legal500, asialaw Profiles, and Benchmark Litigation. One Client said, as quoted by Benchmark Litigation 2019, "In my experience, the law firm's litigation team often thought out of the box and was very professional with extraordinary legal service execution."
If you have any queries, you may contact us through query@lekslawyer.com, visit our website www.lekslawyer.com or visit our real estate law blogs i.e., www.hukumproperti.com and www.indonesiarealestatelaw.com.