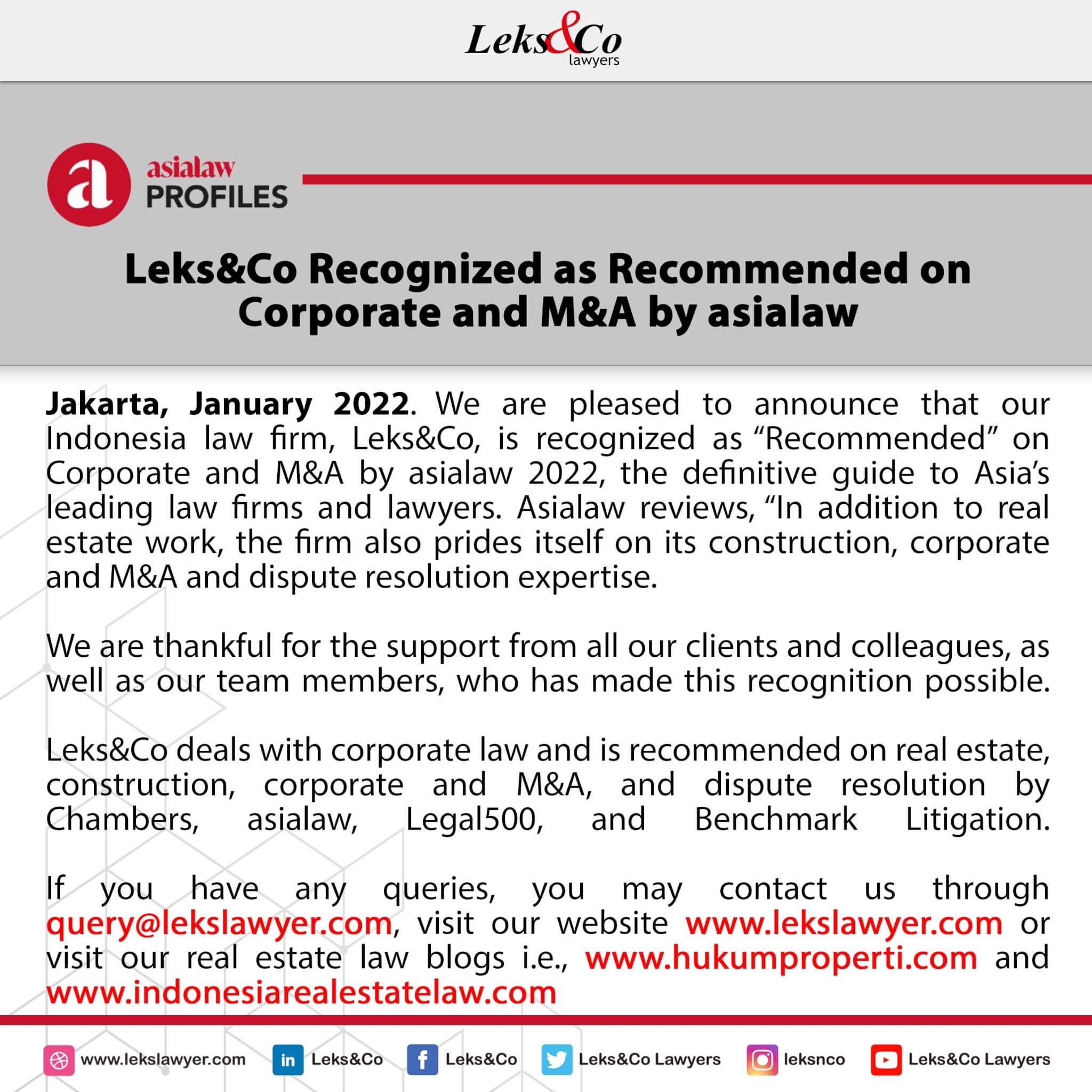 Jakarta, January 2022. We are pleased to announce that our Indonesia law firm, Leks&Co, is recognized as "Recommended" on Corporate and M&A by asialaw 2022, the definitive guide to Asia's leading law firms and lawyers. Asialaw reviews, "In addition to real estate work, the firm also prides itself on its construction, corporate and M&A and dispute resolution expertise. Asked for a comment, our Eddy M. Leks said, "We are grateful for this recognition and are motivated to keep on improving our quality legal service and relationship with all our clients."
We are thankful for the support from all our clients and colleagues, as well as our team members, who has made this recognition possible.
Leks&Co is an Indonesian law firm, full of dynamic and intelligent people, operating at a definite quality management system, rendering preeminent and world-class legal services under a specified quality code, core values, and client service standard. Leks&Co deals with corporate law and is recommended on real estate, construction, corporate and M&A, and dispute resolution by Chambers, asialaw, Legal500, and Benchmark Litigation.
If you have any queries, you may contact us through query@lekslawyer.com, visit our website www.lekslawyer.com or visit our real estate law blogs i.e., www.hukumproperti.com and www.indonesiarealestatelaw.com