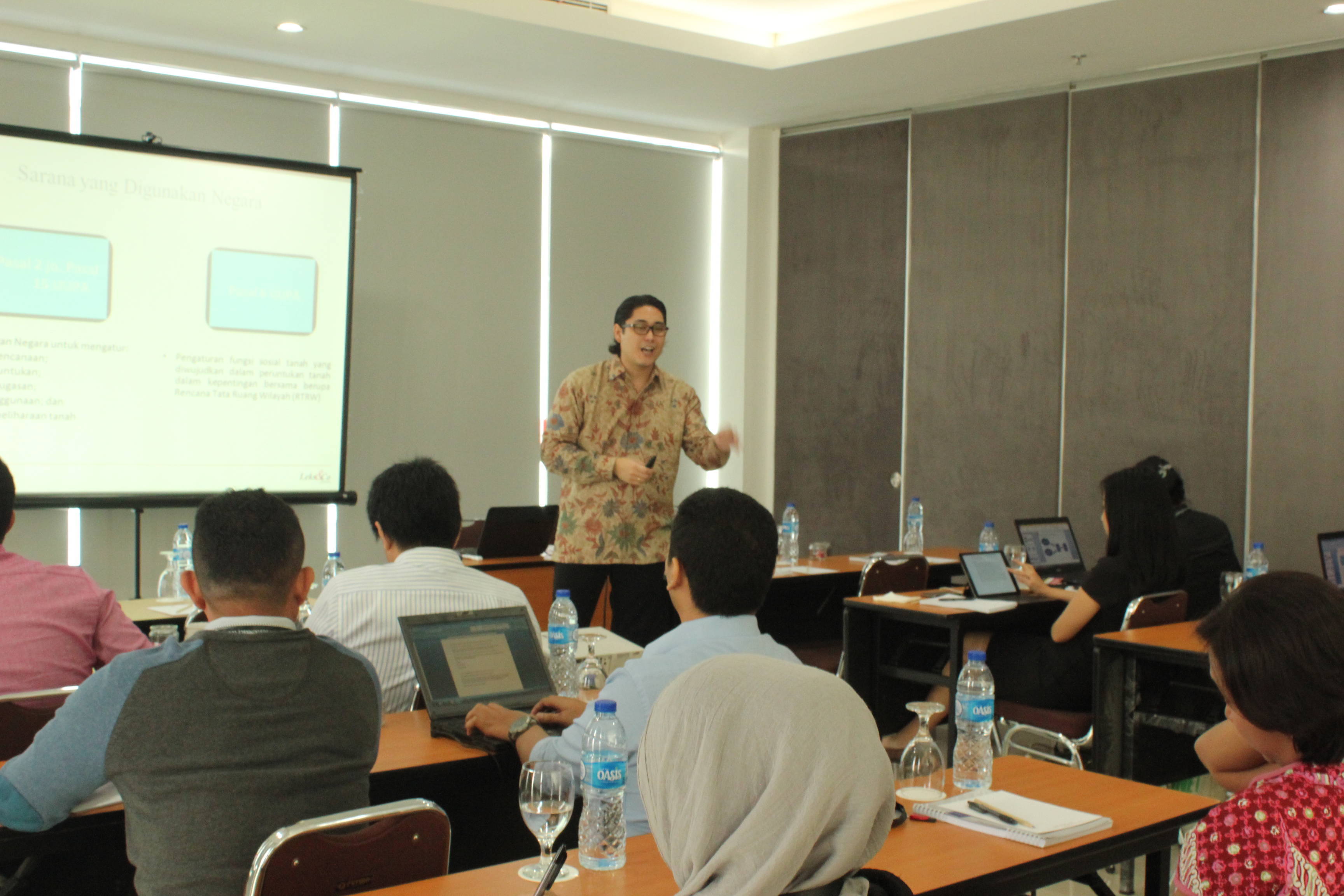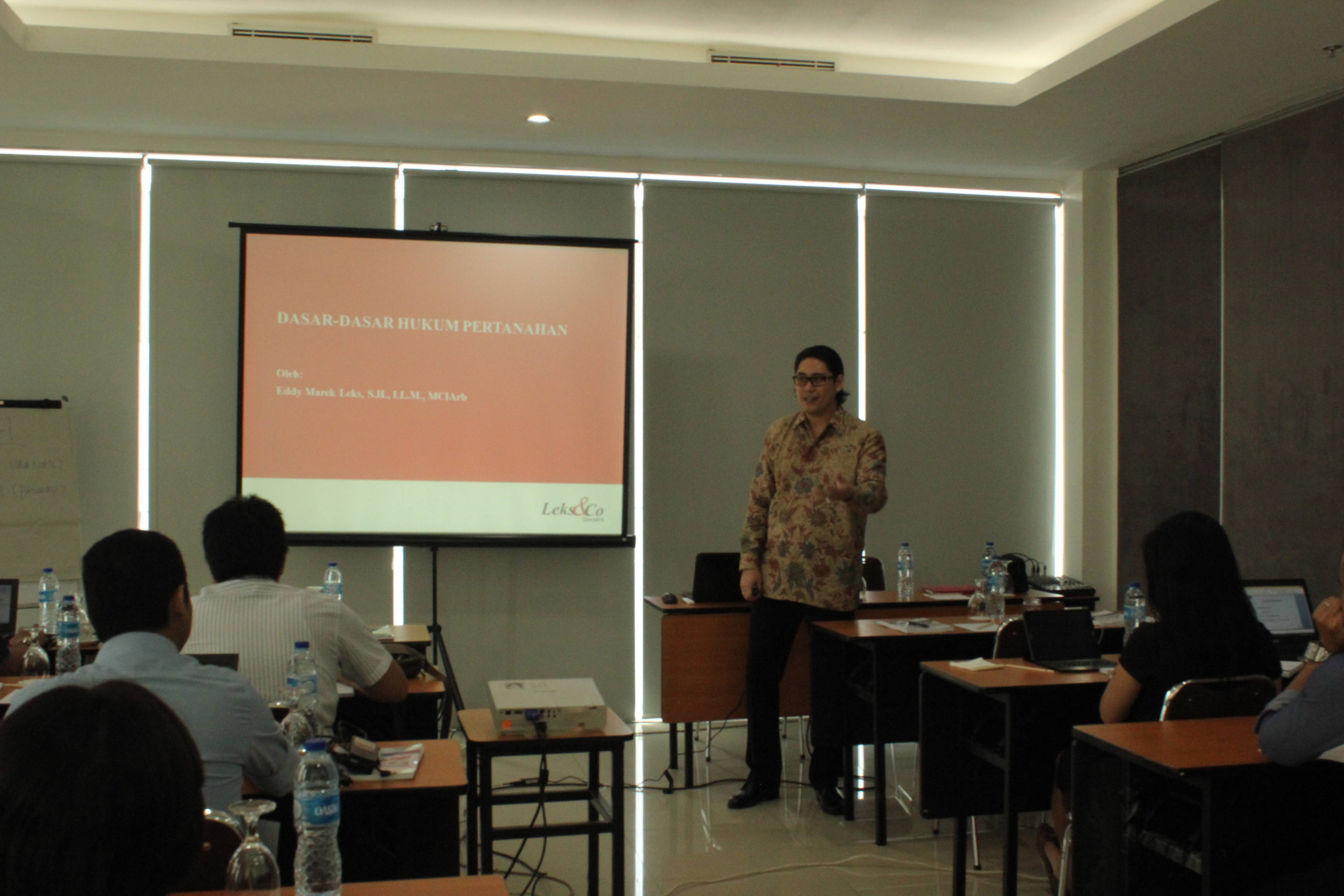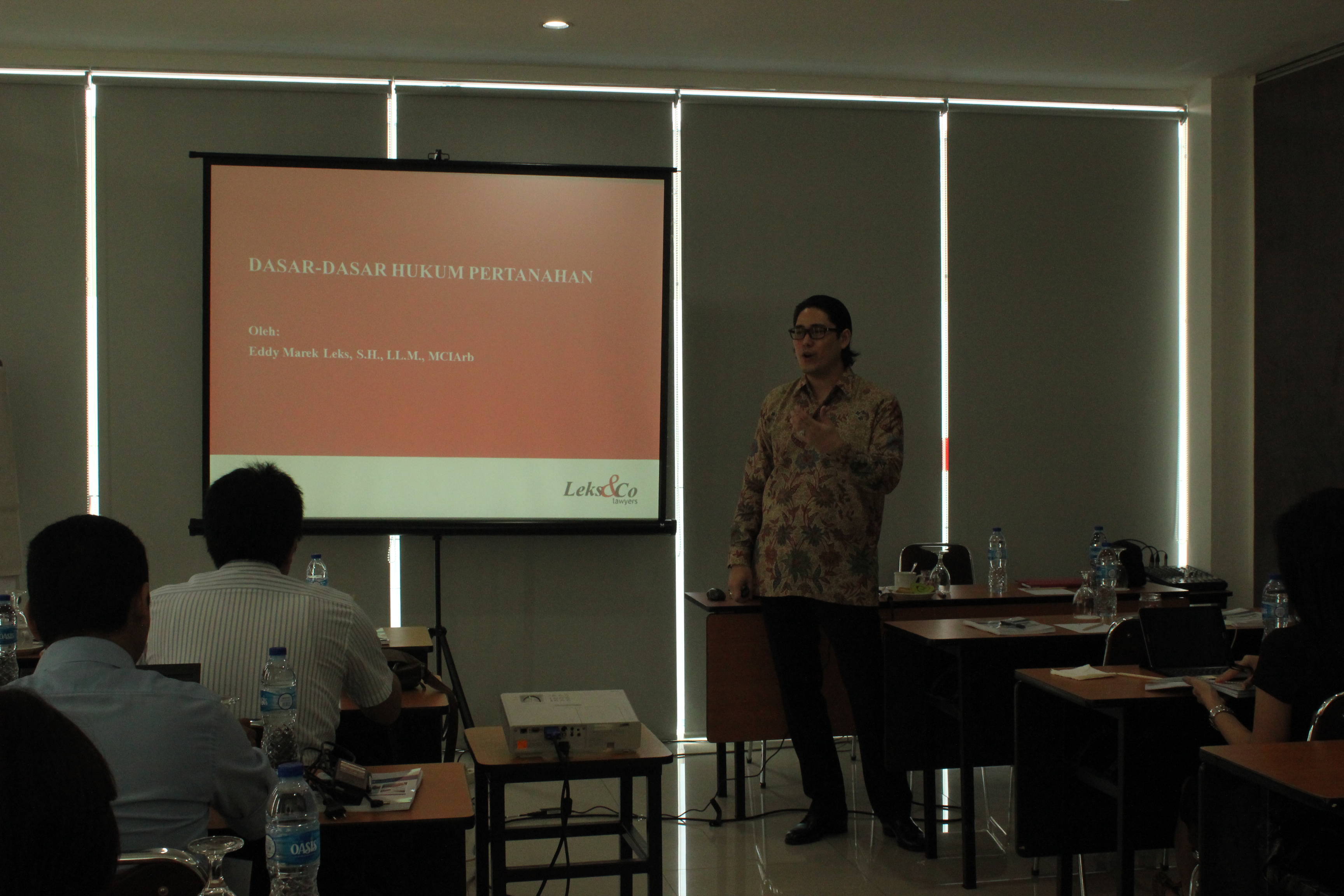 Our CEO and Managing Partner, Eddy Leks, spoke two sessions on a Real Estate Law Intensive Course, hosted and facilitated by EMLI Training. The first session was on Fundamental of Real Estate Laws and the second session was on Terms and Conditions for Real Estate Development. The course took place on 23 February 2016.
The first session focused on legal principles of real estate law in Indonesia covering its history, land registration system, and rights of land. The second session focused on all the terms and conditions for real estate development, for each type of property e.g. housing, condominium, shopping center, office building, and industrial area. The contents include pre-construction, construction, and post-construction phase of real estate development.
If you require any advices regarding real estate law and its development, please send us email to query@lekslawyer.com.