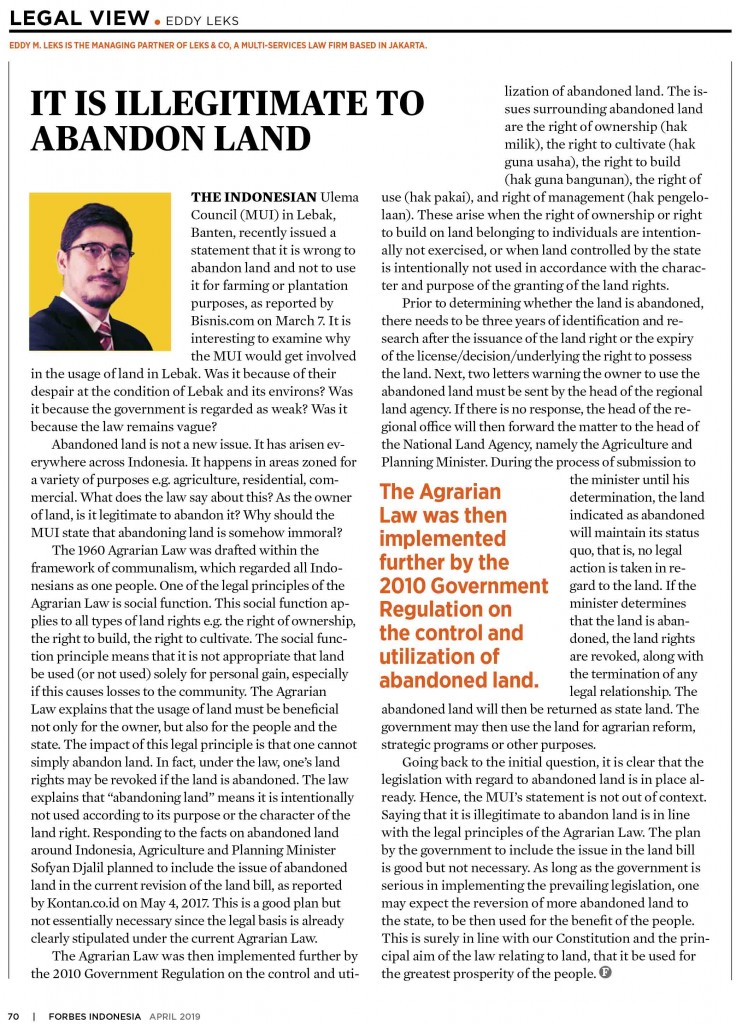 On this article he mentions about the Agrarian Law was then implemented further by the 2010 Government Regulation on the control and utilization of abandoned land. The issues surrounding abandoned land are the right of ownership (hakmilik), the right to cultivate (hak guna usaha), the right to build (hak guna bangunan), the right of use (hak pakai), and right of management (hak pengelolaan).
These arise when the right of ownership or right to build on land belonging to individuals are intentionally not exercised, or when land controlled by the state is intentionally not used in accordance with the character and purpose of the granting of the land rights.
Eddy Leks has been recommended by Legal500, asialaw Profiles, Chambers&Partners, IFLR1000 on corporate and mergers acquisition, construction and real estate, and commercial dispute resolution.
Should you have any queries, you may contact us at query@lekslawyer.com