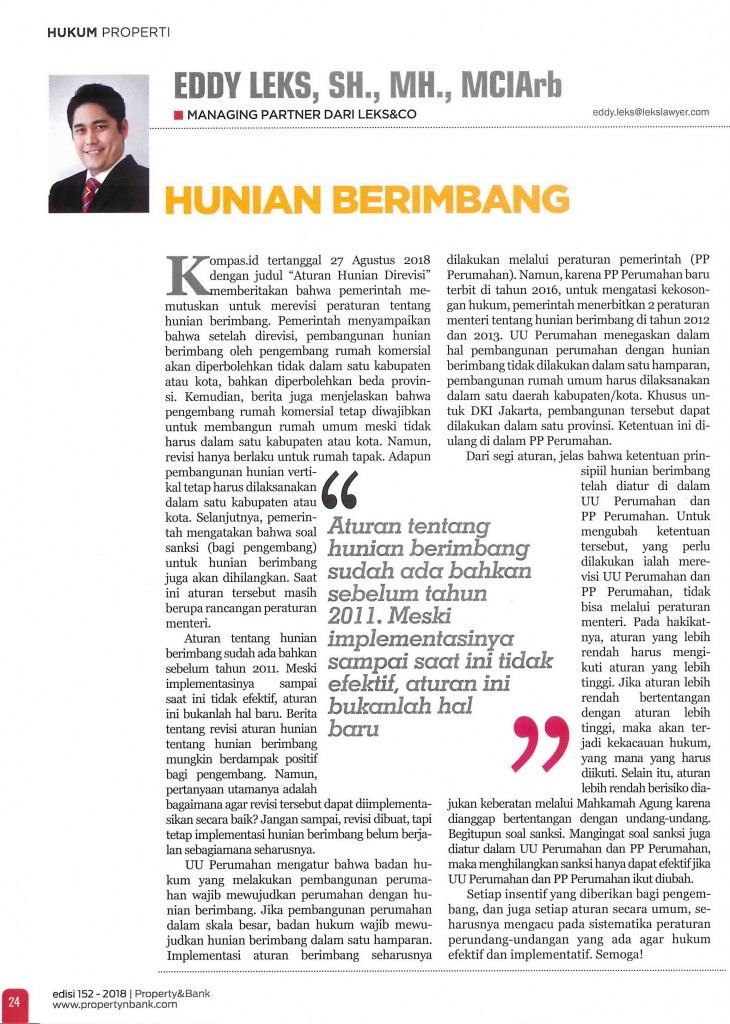 Our CEO of Leks&Co writes an article titled "HUNIAN BERIMBANG" as published in property section of Property&Bank Magazine.
Housing law stipulates that legal entities that carry out housing construction must realize balanced housing. If housing development on a large scale, legal entities must realize balanced occupancy in one zone. Implementation of balanced rules should be carried out through government regulation (GR). However, because the GR was only issued in 2016, to overcome the legal vacuum, the government issued 2 ministerial regulations concerning balanced occupancy in 2012 and 2013. Now since 2016, the GR re-emphasizes the balanced housing provisions.
Eddy Leks has been recommended by Legal500, asialaw Profiles, Chambers&Partners, IFLR1000 on corporate and mergers acquisition, construction and real estate, and commercial dispute resolution.
Should you have any queries, you may contact us at query@lekslawyer.com